We are searching for pureness, overcoming limitless
Vivagen Co., Ltd. developed EXL¢ç 7&5 Lab Water System which consists of experts who have more than 20 years
experience in R&D. We are doing our best to help customers solve their complex problems and achieve their goal
with our expertise and technical know-how. We will give you the best satisfaction for various experiments with features
that are not available in existing equipments and reasonable price.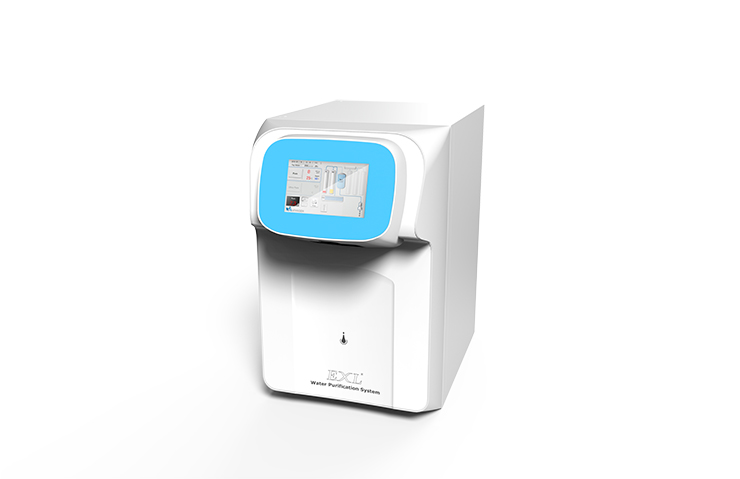 ASTM Type ll Grade
Autoclaves , Lab glassware washers , Feed water for ultrapure water systems ,
Buffers and media preparation
Pure(Type II) Water System
EXL¢ç7 Pure Plus system can produce Pure water(Type II) by Tap water through Reverse Osmosis
(RO) membrane and PDI filter.
Fast Flow Rate
EXL¢ç7 Pure Plus system can produce Pure water(Type II) as fast as 16L an hour.
Touch screen (7¡±) & Voice guidance, Message guidance
For ease of use, the system is installed touch screen, the Setting of voice and Pop-up message guidance.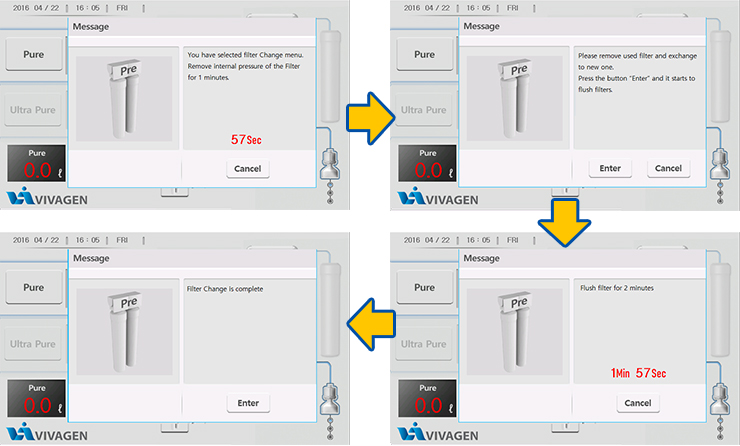 Touch screen monitor
• Displays the lifetime and usage information of each filter
• Tap water quality, Product indicator & Set Point setting
• Pump monitor
• Total Product amount
• Print out
• System information
• Tank level indicator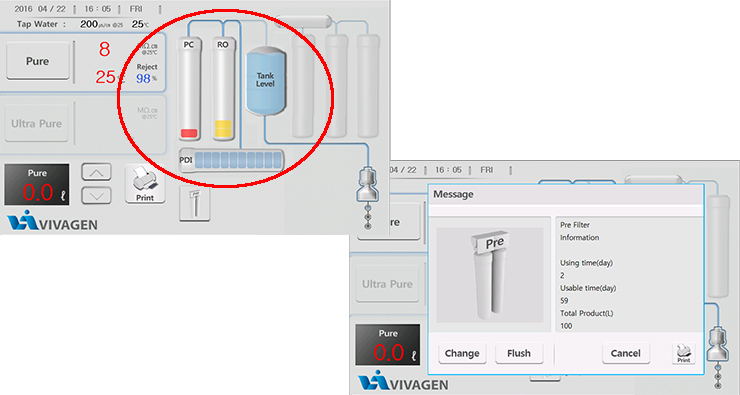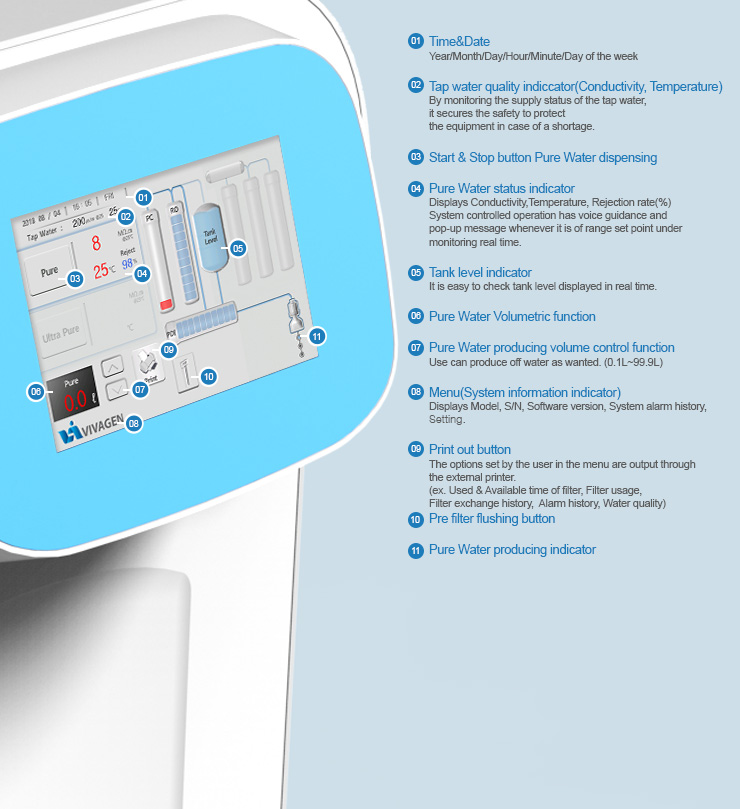 Volumetric function dispensing function
Built in quantitative sampling function to drain off Pure(Type II) Water as much as user wants.
(0.1L~99.9L units)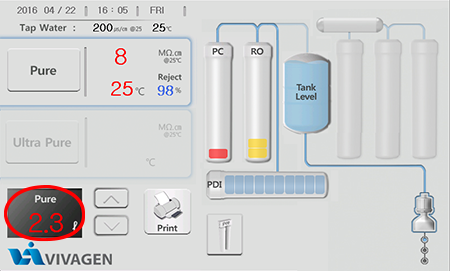 Auto Initial Flush / Auto RO Flushing Function
It has ¡°Auto Initial Flushing¡± and ¡°Auto RO Flushing¡± function for optimum filter management, which can clean
the RO filter & PDI filter automatically before and after production of Pure water(Type II). (Hand washable)

Tank Auto Flushing Function
If the stored Pure Water(Type II) is not used for 24 hours, it will be flushed automatically to prevent contamination and always provide the best water quality.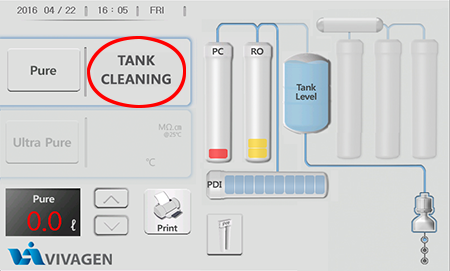 Built-In 20L Pressurized Tank
While open tanks from other companies have the risk of contamination by air, EXL¢ç7 Pure Plus System
uses pressurized tank which can perfectly block external contamination.
Beyond basic inner tank, you can have option available outer tank 20L, 30L, 70L without additional sensor, the height of tank.
Leakage detector(2ea) installed by default
In addition, a leakage detector is installed in and out by default to secure the safety for the device and lab.
If it detects a water leakage, the device stops all producing, and be on standby.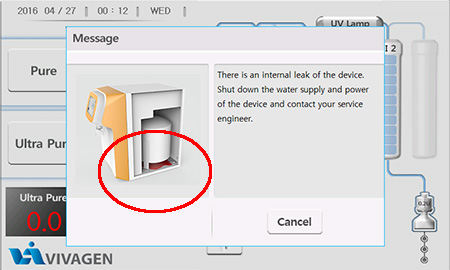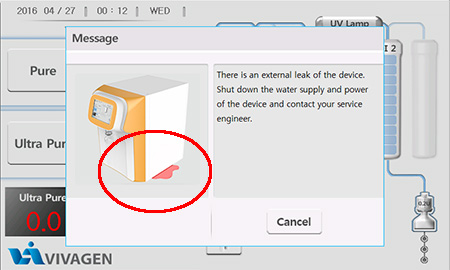 Tap Water or Feed water monitoring
Monitor the condition of tap water to protect the equipment in case of a shortage.
Easy to install and initial installation automatic wash
It is easy to install for anyone and it has the function to automatically clean all filters installed in the system at the time of
initial installation.
History storage
Consumable exchange, Alarm, Set point
Data storage
Filter Information (Used & Available time, Total output), Alarm history, Consumable exchange history are saved in USB memory.
Software update
It is easy to be up to date software by USB memory anybody.
Remote control
Direct system control via internet network & technician¡¯s direct access.
POU (Point Of Use Gun) (Option)
The remote dispenser is equipped with quantitative sampling function to allow user to produce Pure Water(Type II)
as much as user want. (0.1L~99.9L)